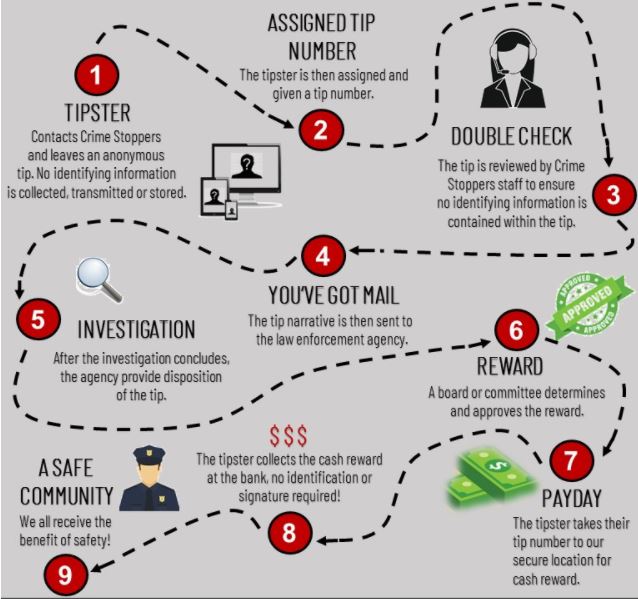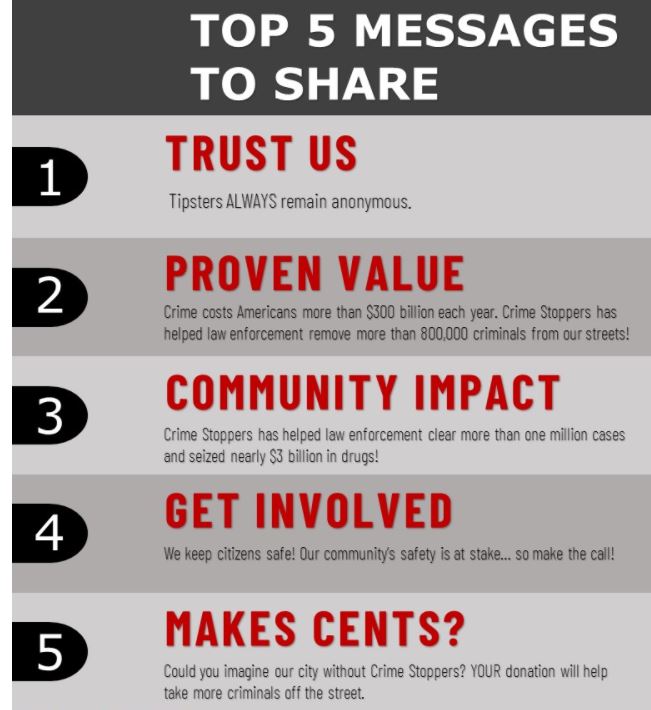 4 Ways To Submit A Tip
Phone
Tipsters can call East Tennessee Valley Crime Stoppers 24-hours a day at 865-215-7165. A tip ID number will be provided to you once your information regarding a crime has been entered into the system.
Online
Tips can be submitted online by clicking the "Submit A Tip" button. Please provide as much detailed information on the form. You will be able to upload photos, videos, documents and audio files. Please be sure to save your Tip ID number and password. These numbers are the only way for us to identify you are the one who submitted a tip.
Mobile
Tipsters have the option of sending an anonymous tip from their mobile phone using our P3 Tips mobile app. You can download the P3 Tips app by clicking on the "Mobile App" button at the top of this page. As with online tips, mobile tips are completely secure and anonymous. Once the tip is sent though the app, the tipster will automatically receive a Tip ID number so they will be able to add additional information to the original tip, as needed. The ETNV Crime Stoppers will be able to dialog with the tipster regarding their tip. Tipsters can also upload photos, videos, and audio files to their tips.
Text
Tipsters can text **TIPS to submit their anonymous tip 24-hours a day.